Grace Park in Command & Conquer 3
Sunday 29 Apr 2007 17:02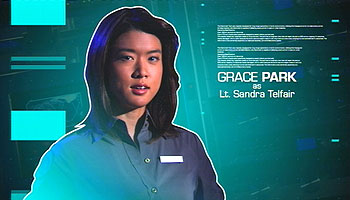 Grace Park, still a Lt.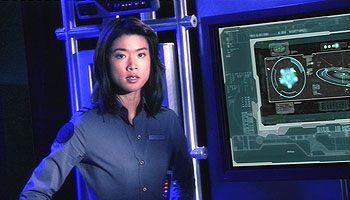 Grace Park looking authoritative
Grace Park will be (ahem) gracing our screens in Command and Conquer 3: Tiberium Wars from Electronic Arts for the XBox 360 (and others). Grace, of Korean descent is best known for her role as Lt. Sharon Valerii in the remake of the sci-fi series Battlestar Galactica. In Command and Conquer 3, she will be playing the role of one of the Global Defence Initiative staff - Lt. Sandra Telfair (no promotion there then). Other actors lending themselves to the hi-def live action sequences in the game include Tricia Helfer, Josh Holloway, Michael Ironside and Billy Dee Williams.
I have to admit I was pretty impressed when I downloaded the demo video of some of the characters in the game from XBox LIVE. Its certainly worth taking a look. The chance of having Grace telling me what to do will certainly weigh on my mind when considering whether to buy this game. There are also several other videos as well as a demo of the new game available.
Related articles
Comments(0)