Minecraft Chicken Grinder (Belle End Farm)
Sunday 23 Oct 2011 12:25
Welcome to Belle End Farm
Watch the video below to see the Minecraft Chicken Grinder in action.
Download the Belle End Farm Minecraft Save File here. I've loaded the dispenser with eggs and set the spawn point in the farm. For more information on how to operate it, please watch the video. This map was created in pre-release 1.9 but should work in 1.8.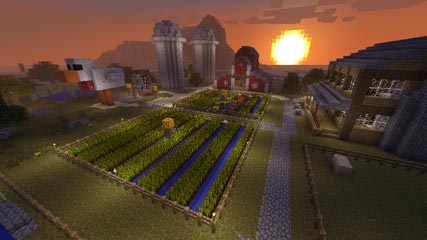 Belle End Farm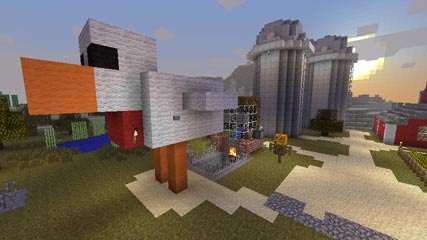 Chicken Grinder
More about Belle End Farm
I created Belle End Farm in Minecraft's creative mode. The majority of the work was done in a day but then I couldn't help myself and continued through 2 weekends (not weeks as I say in the video). I also used MCEdit for some of the editing. It was useful for duplicating sections of the house, barn and grain silos. I also used it for landscape editing such as clearing areas and filling the stream with water. Plotz online Minecraft Modeller was used to help create the grain silos.
Belle End Farm is built on a desert biome. This was useful as no animals spawn in these biomes and I could focus on testing. The few animals in Belle End Farm were lured there (using wheat) from a nearby biome.
Related articles
Comments(14)