Tokyo Game Show 2008
Thursday 09 Oct 2008 02:16
Tokyo Travels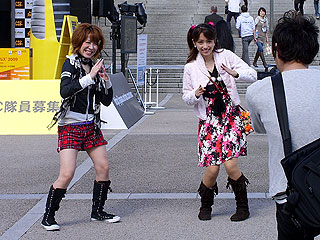 Fight! ...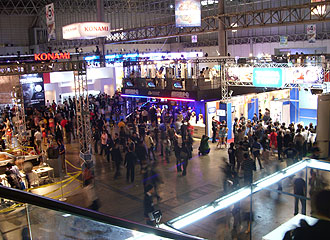 Its Showtime!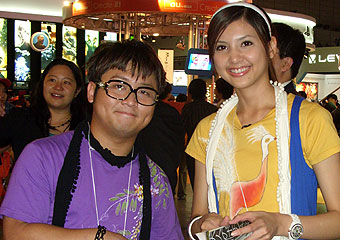 Name these Japanese TV Celebs
and win a free prize!
Today was business and press day at the Tokyo Game Show. Entrance was via a filled in form, two business cards and photo ID (which was not asked for) which we submitted at the international visitors desk. D has done a good Tokyo Game Show review so I'll focus my comments on the general experience.
The great thing about a business day is that its not too busy. Also the press are there taking photos and filming segments for the evening news. Of interest to me were the NDS and mobile phone developments, an area my company works in. What surprised me was the scale of the developments and the work that had gone into them. RPGs seem to be the current fad for both NDS and mobile phones. Mobile phones developments even featured 'online' play which is a good way of making money. The games featured a lot of (Japanese) text and clicking next, next next and relatively little action from my point of view. Then again, I know how interesting and addictive character development in RPGs.
Console developments were of course well represented with a strong presence from companies like Sega, Konami, Level 5, Playstation, Codemasters, KDDI. But it wasn't colourfully lit logos, loud music or huge TV screens that drew the crowds to the stands. The undoubted stars of the show were the 'booth babes' kitted out in their companies' corporate colours and handing out leaflets and freebies, giving information and inviting you 'in'. One good tactic (it may be the norm) is to only give out the goodies after you've tried the games or watched the promo video. Quite handy for the multiplayer games where you need lots of people all playing at once.
Comments(2)